Should I be concerned about Medicare Part B charges
Should I be concerned about Medicare Part B Excess charges is a question that we frequently get when comparing Medicare Supplement Plan G (Covers Part B excess charges) versus Medicare Supplement Plan N (Does not cover Part B excess charges).
Medicare Supplement Plan N has a significantly lower premium than many other Medicare Supplement Plans and specifically Plan G. We have found that applicants can save as much as $40 per month in comparison to the very popular Plan G. Because Plan N does not cover excess charges, many clients are concerned that a provider may charge over and above Medicare's Approved Amount. They're concerned Plan N would leave them with additional billing.
In Pennsylvania and 7 other states(CT, MA ,MN, NY, OH, RI, VT) doctors are not allowed to charge over and above the Medicare approved amount. In fact in the other 43 states it is said that 99.34% of all claims processed had no excess charges. This is not to say that this will not change in the future. For now and the foreseeable future, this is the way it will continue.
In August of 2016, Aetna Health Insurance Company reported that 99.34% of all of the Medicare Supplement claims that they process have NO excess charges. In conclusion, fewer than 1% of all US physicians have opted out of Medicare and those who have opted out MUST tell you ahead of time. More than 96% of US physicians accept assignment as payment in full. Although there is a possibility that you could be billed for Medicare Excess charges, that possibility is very small.
By Joe DeAngelis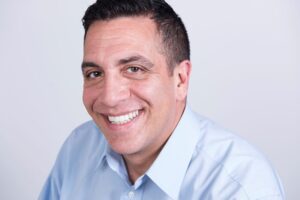 Medicare Supplement Insurance Specialist
*We do not offer every plan available in your area. Any information we provide is limited to those plans we do offer in your area. Please contact Medicare.gov or 1-800-MEDICARE to get information on all of your options.*